smartmadsoft - Smartphone and Bluetooth software
Welcome to the smartmadsoft site. Currently I develop software for Windows, Windows Mobile, Android, BlackBerry and J2ME. All the applications are in the Products section. You can download any of them for free from our Downloads section.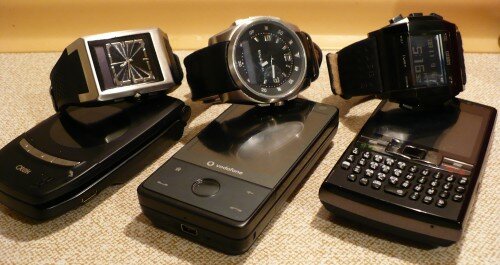 I started making Smartphone software only, then software designed for both Smartphones / Pocket PCs and now my software runs on all opened mobile platforms. I droped the idea making more shareware applications.
On the previous screenshot and video you can see Sony Ericsson Bluetooth Watch MBW-150 and smartWatchM, a proud featured application that adds BT watch support for Windows Mobile devices (both Professional and Standard editions). From now, your watch will vibrate and display notifications of incoming call (caller name or graphic), text message, e-mail, IM (ICQ, MSN, Yahoo...) and many more. You can even control your phone from the watch. All this just for free. ;) For more information visit our forum or check out development thread at xda-developers.
OpenWatch is now available for Android (check xda-developers) and BlackBerry (forum).